Registration
You have to sign up to attend Aerospace Meetings Romania. Visitors will not be allowed on site.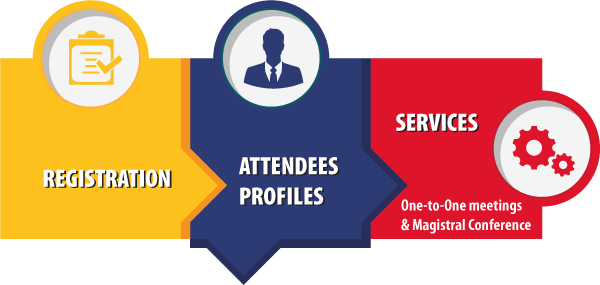 YOU WANT TO MEET SUPPLIERS AND MANUFACTURING PARTNERS!

Sign up here if you're involved in:

supply chain
procurement
purchasing
R&D
fabrication, etc..

YOU WANT TO SELL YOUR CAPABILITIES, PRODUCTS OR SERVICES!
A pre-arranged BtoB meetings schedule will be given to you on site. Please review the steps below along with the official catalogue to sign up and to choose your meetings.
How to schedule your BtoB Meetings?