Event format & program
Venue : Romexpo Exhibition Center
February 13, Tuesday - 2018

MAGISTRAL CONFERENCES AFTERNOON

2.00 PM

Overview of Romanian Aerospace Market

6.00 PM

End of the conferences

6.30 PM

Cocktail

February 14, Wednesday - 2018

ONE-TO-ONE MEETINGS

8.00 AM

Welcoming of registered participants

9.00 AM - 12.30 AM

Pre-arranged one-to-one meetings

12.30 AM

Lunch

2.00 PM - 6.30 PM

Pre-arranged one-to-one meetings

February 15, Thursday - 2018

INDUSTRIAL VISITS

8.00 AM

Visits to industrial sites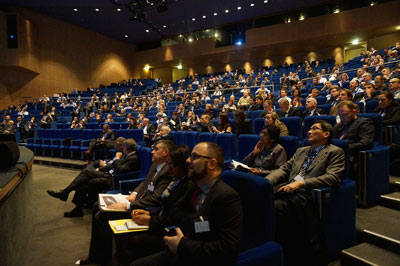 MAGISTRAL CONFERENCES
An afternoon of high level conferences dedicated to Romanian Aerospace market overview.
Aerospace & Meetings Romania offers a must-attend-conferences program.
These are excellent opportunities for professionals to share experiences and better comprehend the market scientific, industrial, technical and commercial evolutions.
---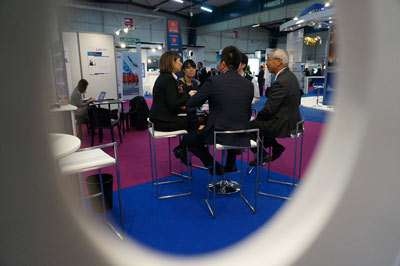 Pre-arranged ONE-TO-ONE MEETINGS
The program will offer all participants the opportunity to sign up, identify and request meetings with relevant contacts prior to the event.
Aerospace & Meetings Romania provides pre-arranged meetings for all the attendees based on their own choices. This is an outstanding tool for supply chain, procurement, technical teams, suppliers and contract manufacturers to save time, meet the right people and discuss their requirements and capabilities.